EVERYTHING YOU NEED TO GROW YOUR BUSINESS FASTER!
TIK TOK MARKETING
THAT DELIVERS RESULTS
Choose The Choice as your digital marketing agency and position your brand on a new platform that has won the hearts of more than a billion people. We create a proven TikTok marketing strategy and content that will make your brand go viral.
Want Popularity
and

Sales

on

TikTok

?
Imagine your brand entertaining, educating and inspiring your loyal audience every day without investing in advertising. Yes, it is possible!
Effective TikTok Marketing Strategy
Do you see others getting thousands and thousands of views on TikTok, while nothing happens with your page? Do you think that your brand is worth and deserves more? We are creating a complete TikTok marketing strategy that will provide you with a safe place in the TikTok community.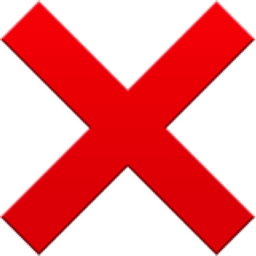 Small number of views and passive page.
Lots of views and viral content.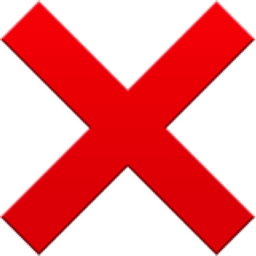 Content is not creative and interesting for TikTok users.
We create video content with animations that your TikTok audience will adore.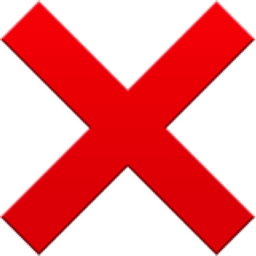 Don't have enough ideas and creativity?
Our marketing team is an inexhaustible source of ideas.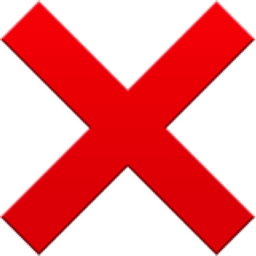 You fail to follow trends or you don't have time to follow trends.
We create video content with animations that your TikTok audience will adore.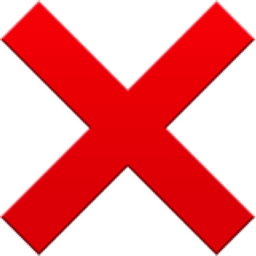 Do you feel that you do not have adequate marketing support?
With us, you have a reliable partner who is dedicated to you.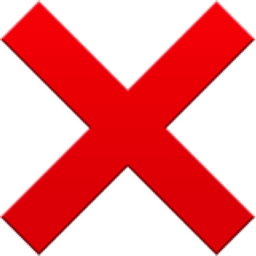 These are serious indicators that your TikTok marketing strategy is ineffective. Most businesses go through periods like this until they find their voice and their loyal audience.
Hundreds of our clients have been in the same situation before you. It's time for you to enjoy while winning. Every day.
Promote Your Brand with Style
We create video content that will enable you to achieve better business results. Give your customers the impression of an authority and leader in your field.
our portfolio of successful collaborations



Small, medium, large businesses and ambitious brands





We capture quality leads and stimulate demand. With us, your advertising budget becomes an investment, not an expense.
BRAND TAKEOVER
This type of ad is displayed in full screen when launching the app – before you reach the "For you" page. Here you will find a short ad in the form of a static image of 3 seconds or a short video of 3-5 seconds. Your ad's destination can be a brand page, a hashtag challenge, or even your website's page. These campaigns are intended to raise brand awareness. It should be in mind that such an ad can be displayed to one user only once a day, which automatically means that this is a more expensive type of ad, and it is used for maximum reach.
TOPVIEW ADS
What differs this type of ad from Brand Takeover is that it lasts longer. These ads appear in 60-second video format and serve to most effectively target your target audience. Placement of this ad is the place that the user will look at first and it will be the user that TikTok believes is most likely to interact with your brand. TopView ads are also perfect for brand awareness as they guarantee an extremely high number of impressions.
IN-FEED ADS
These ads are most similar to ads on Facebook and Instagram and they appear on "For you" page. Ad duration can be up to 60 seconds, although the optimal duration is 15 seconds for better effect. This type of ad is embedded so that the user invisibly accepts it during their daily scrolling. This type of advertising is ideal for achieving visibility and inviting users to action because there is a CTA section that you can use to redirect people to a specific website or hashtag challenge.
BRANDED HASHTAG CHALLENGE
Have you heard how TikTok-ers are involved in creating viral content that accompanies a particular hashtag? Yes. This format easily encourages users to generate content. It is about active participation with a branded hashtag. After creation, the content is placed on the "Hashtag challenge" page, so that other users can find it more easily. So, as a user, you can launch a "hashtag challenge" by creating a video and choosing the appropriate music, and then challenging your followers to give their "touch" to it all. Challenges can be created organically, and for a higher chance for the challenge to go viral, challenge ads are used that allow brands to have their page appear on the Explore feed for six days – giving them maximum reach and engagement.
BRANDED EFFECT
Have you ever heard of Instagram filters? Branded Effect are actually TikTok filters and special effects that users can create to engage the audience and use them on their own feed. From creative face filters to animated objects, brands can let their imagination run wild using smartphones. There is a possibility of creating 2D, 3D and AR.
Filters enable creative promotion of brand products or services and make it easier for potential customers to consider buying, given that there is a possibility to offer product testing through filters, for example. If your profile is qualified to create filters, we will help you design cool effects for viral content.
INFLUENCERS
As well as on Instagram, there are also influencers on TikTok with a huge number of followers. You would be amazed – even more followers than on Instagram itself. They create content in their personal style and inspire their fans. Brands can partner with influencers with whom they cultivate mutual values in order to gain brand awareness or further influence sales. It is very important to choose the right influencer for cooperation and we are at your disposal for that.
How does cooperation with us look like
Whether your goal is to get more sales, greater brand positioning or faster follower growth, our experienced marketing team can help you.
We define a clear path to success
At the first meeting, we will listen to your challenges and goals. Then, our marketing team creates a digital marketing strategy that suits your business. We will make sure that the messages we create are sent to the right people at the right time on the right advertising platforms.
We revive your brand with ideas
We combine strategic and creative solutions to set your business apart from your competitors. Our goal is to increase brand awareness and your sales by creating high quality content – visuals, video posts and animations – using carefully created messages to your target group.
Your business is growing faster
We help you expand your business, whether you are a small, medium or large company. We take into account your target audience and your specific offer. We advertise your business on the best platforms for your business. And then, we measure and analyze each ad and provide you with detailed reports.
Frequently asked Questions
Here you will find answers to most of your questions about TikTok advertising.
We post content on TikTok, but we are not getting views. Why?
It is necessary to create an adequate marketing strategy for a social network that is growing exponentially. This means that it changes every day and the adjustment is done on a daily basis. Be sure that our team will give you new suggestions every month to achieve your goals through this platform.
Should I send you video content or can you provide one?
If we agree so – our agency creates all content for TikTok. This includes designing a video theme, recording or producing a video, editing on the app itself, applying the most appropriate tools to achieve virality, as well as publishing a video.
If I hire you, should I post any content?
There is no need for you to post or worry about content. Your only task is to listen to our suggestions and try to adapt to the trending ideas we have for your product or service.
Who is in charge of coming up with theme ideas?
Several of our experts suggest video content topics. We constantly monitor trends and apply everything that is viral to your business.
Who does the research and contact influencers?
Our marketing team is dedicated to researching influencers with the most adequate content that meets the principles of your brand. Then we contact them and agree on cooperation, while all you need to do is confirm who you want to cooperate with.
Have more questions and haven't found the answer? We are sure we can help you.
Ready to grow
your business?
As always, we'll be honest. The Choice marketing agency is not the best solution for everyone. Businesses that have the best results with us are:
Those who have ambitious goals and are ready to change their current marketing activities
Those who have not yet had the expected ratio of money invested in digital marketing and revenue
Those who failed to promote their brand and their pages grew slowly
Do you have challenges like this as well? If you want to grow your business faster contact us without any obligations with an inquiry. We want to talk about how we can help you achieve your goals.
If you have any more
questions


we have

THE ANSWER
Here's why our clients love to do TikTok marketing with us:
Our clients say that they have the feeling we work together with them in their company. Our marketing team is dedicated to achieving your business goals.
We give all information about ad spend and achieved results in every moment. Regular campaign reports are created on a monthly level or more often – according to agreement.
Our marketing team creates a personalized marketing strategy keeping in mind the goals you want to achieve.
Don't have enough ideas, knowledge or time to dedicate yourself completely to marketing? Our marketing team is an inexhaustible source of ideas aimed at creating campaigns that will generate greater visibility, attention and your business revenue.
Our marketing team is constantly improving exclusively abroad on the most prestigious advertising platforms and conferences.
We have many years of valuable experience in digital marketing. With us – there is no wandering, disappointment or adventurism. We offer tested and proven solutions that give results.